Welcome to the web page of University college of Arts and Social Sciences. The college has academic excellence for which we promote teaching and research of the highest quality. The college also promotes foster critical thinking, creative expression and intellectual curiosity. The College prepares the students in classrooms, laboratories and on stage for a variety of careers and they are equipped to prosper in an unpredictable future. We provide the best of humanistic education with that our students leave the campus with highly developed habits of critical thinking and effective communication. Our post graduates are indeed ready to become solid, contributing members of our democratic society.
The College is offering three courses in Post Graduation (PG) i.e. MA English, MA Economics and MSW (Master of Social Work). These courses have the present relevance and highly demanded courses for the future career of the students.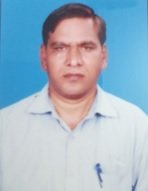 English literature is important in everyday life because it connects individuals with larger facts and ideas in a society. Literature creates a way for people to record their thoughts and experiences in a way that is accessible to others. The students of English literature understand and interpret the importance of it and various forms of literature which have strong impact on the society of the past and present. Being able to express opinions is another important aspect, as it is starting piece of literature with an open mind. This course has got a specific emphasis on English Language Teaching which edifies language teaching skills among the students once they become teachers, lecturers after the successful completion of the course.
In most Universities, economics is usually the most popular subject of all social sciences. The economics has the sound theoretical base and practical utility in day to day life. Therefore, economics is the study of how societies, governments, businesses, households, and individuals allocate their scarce resources to maximize their profits or utility. This discipline has two important features. First, we develop conceptual models of behavior to predict responses to changes in policy and market conditions. Second, we use rigorous statistical analysis to investigate these changes. The complementary study of econometrics, the primary quantitative method used in the discipline, enables students to become critical consumers of statistically based arguments about numerous public and private issues rather than passive recipients. The study of economics can also provide valuable knowledge for making decisions in everyday life. Economic students can find employment in teaching and research, government departments, international organizations, industry, Banking and research in higher education.
Social work is a practice-based profession and an academic discipline that promotes social change and development, social cohesion, and the empowerment and liberation of people. Principles of social justice, human rights, collective responsibility and respect for diversities are central to social work. To become a leading institution for innovative, interdisciplinary approaches in educating social work practitioners and scholars, conducting research, and serving as a catalyst for positive social transformation. At the MSW level the foundation knowledge, skills, values and ethics of social work practice in the assessment and treatment of individuals, families, groups, organizations, and communities. Develop a professional identity as a social worker by applying professional values and ethics to social work practice. Demonstrate an understanding and appreciation for human diversity, to engage in non-discriminatory culturally sensitive practice that seeks social and economic justice for clients, without regard to age, class, caste, culture, disability, ethnicity, family structure, gender, marital status, national origin, race, religion, and sexual orientation. Use appropriate supervision and consultation to conduct research and disseminate research findings that contribute to enhancement of students' personal and professional development.
Study in the liberal arts and social sciences is fundamental to a high quality of life. It is not only helps us to become more culturally and intellectually alive but also prepares us to earn a living. Perhaps that is why so many people in leadership positions in business and industry, in public life and social service have degrees in liberal arts and social sciences.
Dr. K. Anji Reddy
Principal
University College of Arts & Social Sciences,
Mahatma Gandhi University,
Nalgonda.