Coaching Center for Competitive Examinations
Telangana State Government had announced massive recruitment to 80,039 vacancies in various Departments. The Competitive Examination Coaching Classes Launched by the Government to implement the same. The Chairman, Telangana State Council of Higher Education (T.S.C.H.E.), Hyderabad encouraging at the universities to strengthen the coaching related actives with mock interviews and providing material and assured the complete support of T.S.C.H.E. in the endeavor. The free coaching for various competitive examinations by the Mahatma Gandhi University (M.G.U) has evoked good response from students of campus and constituent colleges of the varsity.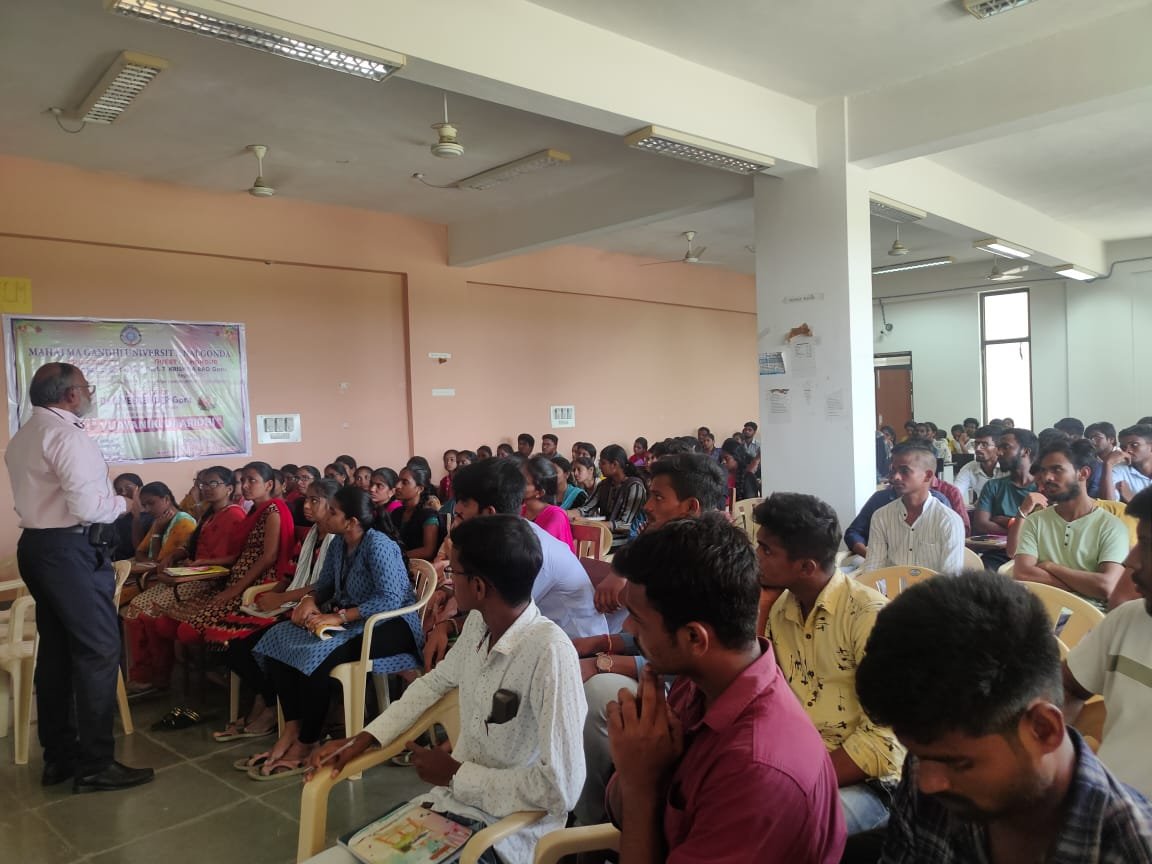 Objectives of the Centre:
To Organize appropriate coaching classes to prepare candidates belonging to first generation of students who are socially and educationally backward and minority groups for competing in various Competitive Examinations for recruitment to services under the State Governments, and Nationalized banks.
Mission of the Centre:
Employment development of weaker sections amongst educationally backward minority communities, Scheduled Castes and Scheduled Tribes.
Status of the Centre:
The Centre has functional autonomy and has an Advisory Committee with the Hon'ble Vice-Chancellor of Mahatma Gandhi University as its Chairperson. The Centre is headed by the one Co-ordinator.
Activities of the Centre:
Coaching is provided for the following Competitive Examinations;
State Services – T.S.P.S.C. Group – I, II, III & IV Services and Police Recruitment
Coaching Assessment
Coaching classes are organizing throughout the year with a separate schedule for each examination as the competitive examinations are spread over the whole year without affecting regular academic activities. Resource Persons / teachers with specialized knowledge in different disciplines from Universities and Other premier institutes are invited to deliver lectures and provide coaching and guidance to students. Besides these, this centre is organizing group discussions and mock Interviews. The Centre also has a core group of eminent professors in different subjects who are actively involved in various coaching programmes
Library Facilities
Library is open for 12Hrs per day for the benefit of students. The following resources are available in the library:
A collection of 2000 books and many e-books / e-Journals.
Reference books and reference materials useful for competitive examinations
Subscription to popular newspapers.
Computers with Internet facility
Study Materials:
Study Material by way of notes on important topics is provided to the students on various subjects.