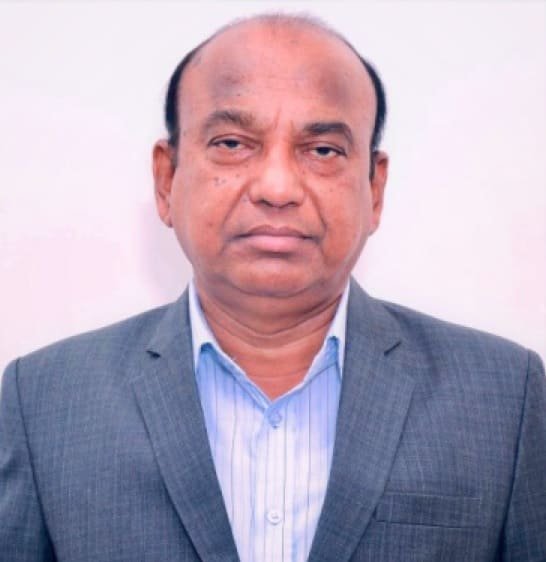 Prof. Ch Gopal Reddy,
Vice-Chancellor,
Mahatma Gandhi University
Nalgonda-508254, Telangana State
Prof. Ch. Gopal Reddy hails from Karimnagar District, Telangana. He did his B.Sc. (Mathematics, Physics and Electronics) from Kakatiya University, Warangal in 1981 by obtaining First division with Distinction and received his M.Sc. (Physics) with First division in 1983 from Osmania University (OU), Hyderabad. Qualified in the NET-JRF(Physics) examination of UGC, New Delhi in 1984 and was awarded the UGC-NET Junior and Senior Research Fellowships by UGC.
Completed his Ph.D. in Physics from Osmania University, Hyderabad in 1990. Worked as a Faculty member in the Department of Physics, Osmania University since 1990 and retired from the University service as Professor of Physics in the year 2021
Three Research Projects funded by DST-PURSE Programme of Osmania University, Atomic Energy Regulatory Board (AERB), Mumbai and UGC-DAE Consortium for Scientific Research, Indorewere executed by him as Principal Investigator. In addition, he was Co-Principal Investigator in two Research Projects funded by Department of Science and Technology (DST) and AERB. Six Research Students were awarded Ph.D. under his supervision and three more are working for their Ph.D. degree. More than sixtyfive Research Papers are published by him in several International and National journals. He has attended several National and International Conferences, Seminars and Workshops.
He is Life member of Indian Science Congress Association, Luminescence Society of India, Indian Society for Radiation Physics, Nuclear Tracks Society of India, Indian Association of Physics Teachers and Society for Advancement of Solid State Sciences. He is also the Fellow of Telangana Academy of Sciences.
Besides his teaching and research carrier, he has also worked in many academic and administrative positions in the university system. He has worked as Incharge Head, Department of Physics at OU PG College, Nalgonda; Academic Coordinator and Vice-Principal at University College of Science (OU), Saifabad, Hyderabad; Head, Department of Physics and Chairman, Board of Studies in Engineering Physics at University College of Engineering (Autonomous), OU; andJoint Director and Director at Directorate of Admissions, OU. As the Director, Admissions, during 2014-2016, he has brought in many changes,including the complete automation, in the centralized admissions process pertaining to conventional PG programmes offered by campus, constituent and affiliated colleges of Osmania, Telangana, Mahatma Gandhi and Palamuru Universities,making the admissions process more transparent and efficient.Other important positions he has occupied are theDean, Development & UGC Affairs, OU; OSD to Vice Chancellor, OU and the Registrar, Osmania University contributing immensely to the University's governance.He has successfully served as the Registrar, Osmania University from 29th November, 2016 to 23rd May, 2021, during which time the centenary celebrations of Osmania University was conducted.
He was member of Board of Studies in Physics and Departmental Committee of the Department of Physics at Osmania University. Besides, he was also the member of Governing Board and Selection Committee of various affiliated colleges of Osmania University. He has also been the member of many committees constituted by Osmania University, Telangana State Council of Higher Education (TSCHE) and others to look into various issues related to academic, administrative, service and other matters.