Nalgonda or Neelagiri is a place of residence from ancient times. In old city center, there is an Ashoka Pillar. The panagal village was actually the city center in Kakatiya period where exquisite and highly artful temple of emerald someswara, chaya someswara temple, and a Venkateswara temple are found.
Nalgonda is a town and a municipality in Nalgonda district in the Indian state of Telangana. Its name is derived from two Telugu words Nalla and Konda. Nalgonda in the past is referred to as Nilagiri. During the period of Bahamani kingdom, it had been renamed as Nallagonda. Later in Nizam rule, during the later kings rule the name has been transformed into Nalgonda.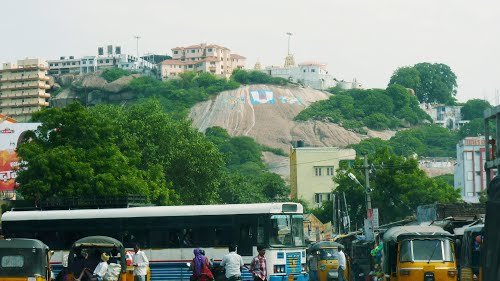 Nilagiri is also endowed with two hills, where on one ill there is a fort, and another hill of huge rock of gnaite where a temple is seen. This hill on its one side has a huge rock of smooth surface embellished with rectangular indentures for help walking on it to reach the temple. Another interesting feature of this hill is there is large reservoir of water inside a hollow of the rock on another side with small opening to be seen as if water is stored by some-one in a pot of giant size. At all times of the year it is filled to the brim.
Revenue Divisions
There are 5 Revenue Divisions in Nalgonda District
NALGONDA
MIRYALAGUDA
BHONGIR
SURYAPET
DEVARAKONDA
For More Details Please visit:
nalgonda.nic.in